Have you suffered an injury that has left you considering litigation? A personal injury lawyer in San Francisco may be what you need, but you'll need to find the best one to help you with what you need. But first, what constitutes a personal injury under the law? the term, personal injury, covers various incidents, such as motor vehicle collisions, negligence and public liability, occupational injuries, medical negligence, and assault. If you have been the victim of any of these, then contacting a personal injury lawyer may be your best option.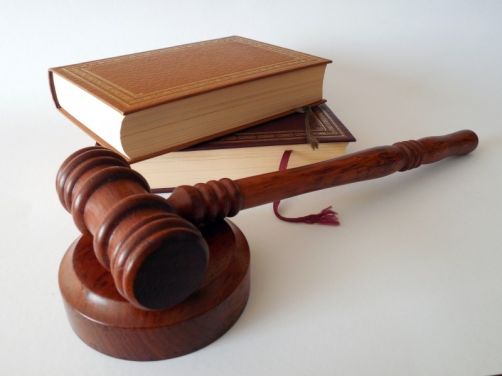 What Does a Personal Injury Lawyer Do
In order to help you win your case, a personal injury lawyer in San Francisco has many different tasks that they take care of. The first thing your personal injury lawyer should be doing is evaluating your claim and explaining the recovery options available. Through this, they review the evidence and details of your claim to determine all of the liable parties involved, and this will help them decide what necessary steps will be taken to get you the maximum recovery amount. After you have chosen your personal injury lawyer, they will help you fill out all the necessary paperwork to start your claim and ensure it is filed on time to avoid any delays or complications. Your lawyer is also going to gather evidence to bolster your case throughout the process: they will collect police reports, physical evidence, expert witnesses, and witness testimony. When all is said and done, they will also be ensuring your rights are protected to give you the confidence that your claim will go smoothly so that you can focus on your recovery.
Specialization and Experience
A key point, when choosing the best personal injury lawyer in San Francisco to deal with your claim, will be finding one that has specialization in dealing with personal injury claims. There are many lawyers out there that spread themselves thin through several legal fields, so for your best chances, you'll want one that specializes specifically in personal injury claims. With a specialized lawyer, you'll have someone that knows all the laws and processes that need to be followed throughout your claim.
You're going to want a personal injury lawyer in San Francisco with experience in claims that are similar to your case, and trial experience will be key as well; not every case can be settled before it goes to trial. To ensure your choice in lawyers is a good one, it is best to get information on how many other similar cases they have had in the past. Also look up referrals from satisfied clients. This can involve testimonials through their website or other websites, or through their Linkedin profile. As well, finding a lawyer that is part of a prominent national organization, such as the American Association of Justice, is helpful as these organizations sponsor legal publications and legal education programs that help lawyers hone their skills and knowledge.
Great Communication
When deciding on which personal injury lawyer in San Francisco to choose, you'll want to know how well they are going to communicate with you. Find out who will be working on your case, and who you will be communicating with when you need to get an update on your case. During the initial consultation, your lawyer should inform you of how long the whole process is likely to take, and you'll want to know how often you can get updates on the case. Be wary, though; make sure the firm you choose isn't just going to refer your case away. You want to be directly dealing with your lawyer as much as possible. Also, first impressions are key; try to avoid lawyers that solicit to you in the mail soon after your injury. Instead, go do your research and find one yourself.
Knowing the Costs
Make sure that the personal injury lawyer in San Francisco you choose is upfront about their costs in the initial consultation. Almost all personal injury lawyers will give you a consultation for free; it is standard practice in the industry. As well, most personal injury lawyers will work on a contingent-fee basis, instead choosing to take a percentage of your recovery instead of an upfront payment, and they won't take that fee unless you win. But be careful; the contingent-fee only covered basic expenses for your case. Your lawyer is going to likely need extra fees for expert witnesses, records, reports, filing fees, etc.