You've been charged with a DUI and know that you need an attorney, but now you have the task of finding the right DUI attorney to represent you in court.
Chances are high that you're not a happy camper right now if you've just been charged with an alcohol-related driving offence. Along with the charge, you may have lost time from work, or are going through problems at home because of it. So no doubt your stress level is at its peak. If this is the case, you can rest assured that a good DUI attorney will help you with the legal troubles, leaving you with one less thing to worry about.
But, before you begin your search for a DUI attorney, there are some things you need to know.
First of all, just because you've been charged with a DUI doesn't mean you're guilty, or will be found guilty. Remember that you are presumed innocent until you're found guilty by the court! Right now you probably don't feel that way, particularly if you had your rights read to you, were handcuffed, then taken to jail to be processed. When you're facing the prospect of losing your license, and possibly going to jail or prison, you should never try and do it by yourself. There are things that an experienced DUI attorney knows that you more than likely don't.
For example, DUI attorneys look at four issues when they're dealing with a DUI charge against a client.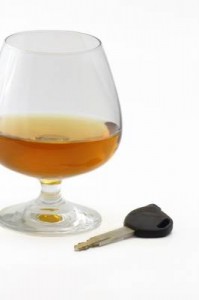 1.    The reason the officer made contact.
2.    The officer's observations upon contact.
3.    The results of a field sobriety test, if performed.
4.    The results of the blood/breath or urine test, if performed.
As well, a DUI attorney can evaluate the evidence the Government has against you. Many times, the government's case has weaknesses that the average citizen doesn't recognize.
DUI attorneys can also challenge the government to prove that their equipment is functioning properly, and the arrest was legal.
An experienced attorney can argue why your case should be dismissed.
Sometimes the government offers a plea bargain. A DUI attorney is the best person to evaluate if the plea option is fair, or if a better one should be offered.
Three questions to ask a DUI attorney before hiring them.

Now that you're aware of your rights, and how much an experienced DUI attorney can do for your case, we can look at questions you should ask before you hire one. Although some of the following questions may seem like a no brainer, they are all very important.
1) What area of law does your practice focus on?

The majority of people think that every lawyer is the same, but this is not true. Every attorney has different training, experience and, most importantly, all lawyers specialize in specific area(s) of the law. For example, an attorney can be the best litigator in the state, but he or she could still be the worst DUI attorney possible.
So in your search, you may come across a DUI attorney that says he/she handles DUI cases. But, the next question you should ask is if a large portion of their practice focuses on Under the Influence/DUI related charges?

2) How much court room experience do you have?
If you're going to pay a DUI attorney to represent you in court, it only makes sense that they have court room experience. Ask them what their relationship is, if any, with the judges who preside over alcohol-related cases, the prosecutors and the court staff involved in your case.
Ask potential DUI attorney's if they appear in criminal court regularly to try cases.
3) What kind of DUI training do you have?
DUI Attorneys have to undergo ongoing professional education every year, and it's called Continuing Legal Education (CLE). Although they can attend whichever CLE classes they want, a top DUI lawyer will focus their CLE credits on DUI law education. These courses guarantee that your attorney has received the best and up-to-date training on issues related to drug and alcohol testing, police procedures, and constitutional law specific to DUI arrests and investigations.
If you're stressed to the max because of a DUI charge, don't wait to start your search for an experienced DUI attorney. By acting quickly, you'll resolve the situation quicker so you can get back to your life quicker, too.