A personal injury attorney fights on behalf of victims who have been injured due to the fault of another. Accidents of any kind can be devastating for victims. It can bring about not only physical trauma but also impact the victims' finances and cause a lot of emotional distress. If you are the victim of an accident, a personal injury attorney can help you a great deal.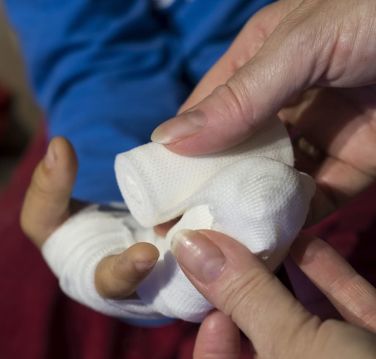 About Personal Injury Attorneys
A personal injury attorney works for the victims of accidents caused by the negligence of a person or entity. They are civil litigators who fight for the victims of personal injuries. Such injuries and accidents can be auto accidents (bus, truck car), bicycle accidents, slips, and falls, or wrongful death. There are various other types of injuries practiced by personal injury attorneys. Not every personal injury lawyer will specialize in every type of accident case. The nature of injuries or trauma can be physical, mental, or psychological.
Personal Injury Attorneys – Roles and Responsibilities
Personal injury attorneys fulfill many responsibilities in the course of handling cases for their clients. They specialize in tort law. It covers personal injuries among other things.
Case evaluation –
Personal injury attorneys will evaluate each of their cases thoroughly before accepting it. They will let their prospective clients know if their case has any merit. There are times your injury may not be due to the fault of another. In that case, lawyers will make you aware of the legal steps you can or cannot take.
In case they see any merit to the case, they will ensure that they gather the evidence they need before it is lost or destroyed. They will consult with your doctors to understand the extent of your injuries and the possible treatment costs. They may also hire other experts to further gain insight into your case.
Professional advice –
Once they accept a case, personal injury lawyers will provide their clients with sound legal advice. It can be confusing for the layperson to understand complicated legal terms, jargon, and processes. Lawyers will help their clients understand the legal processes and advice them about not dealing with negotiators without legal representation. They will help you understand how the insurance and medical bills factor in your case.
Negotiations –
Negotiations are a big part of a personal injury lawyer's responsibilities. They will negotiate with the negligent party's representatives to get you the compensation you deserve.
Your lawyer will calculate the compensation amount by considering factors such as the nature of your injury and its treatment, your current, and future medical bills, whether you have a permanent or temporary disability, your loss of income, emotional distress, etc.
The job of the representatives of the other party is to not pay the victims any compensation. They will try to bully the victims into accepting the lowest compensation amount if they are willing to pay at all. Victims already struggle with their injuries and financial stress of rising medical bills. They are often tempted to accept any money and be done with the case. But your personal injury lawyer will ensure that the negotiations go in your favor. They know how to deal with insurers and other lawyers.
Representation in court –
If negotiations fail, your personal injury attorney will help you appeal the case in court. Your lawyer will prepare arguments to put your case forward in court. Your lawyer may call experts for their testimony in court. Prior to preparation for the case, your lawyer may conduct depositions of witnesses.
There is also the option to appeal the court's decision if you are not happy with the compensation. Your lawyer can guide you about the next course of legal action in such cases.
Guidance –
The support of a lawyer by your side can be extremely valuable when it comes to fighting a hostile party for compensation. Nothing can compensate for the physical and emotional stress victims and their families go through after the accident. But the compensation can take care of the medical bills, loss of income, and expenses the victims' families might need. Your personal injury attorney can be by your side and offer you the right guidance every step of the way.