If you aren't a lawyer, then navigating through the law system can be a time-consuming challenge that isn't all that exciting. Legally Blonde made it look really easy (and somehow fun), but construction law is a general term that includes an extensive list of operations ranging from commercial to residential building, and it helps to prevent disputes between the many parties involved. Much of construction law consists of contracts because there is so much planning and coordinating of professionals involved in every project. Agreements must be made between owners, subcontractors, contractors, suppliers, architects, engineers, designers, and so on. These agreements also make dealing with any emerging issues a lot easier. Many people do not consider hiring a construction attorney in Los Angeles, though. Some might not see the value of having an attorney be part of their team, and others might only view it as an unnecessary expense. When you think about the long-term benefits, though, the value is definitely worth the price.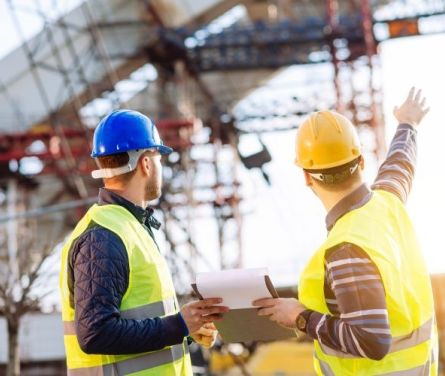 Here are three reasons why you should hire a construction attorney in Los Angeles.
1. Properly drafted and negotiated contracts
When you sign a contract, you enter into a legally binding agreement with another party, which means it is serious business and you need to fully know what you are committing to. A construction attorney in Los Angeles understands how to ensure that a contract is legally sound, that it contains reasonable expectations, and that it ensures accountability from everyone involved. Construction attorneys can also determine justifiable termination of contracts and can defend against wrongful terminations. If you require assistance with proposals, your attorney can assist you with bidding for proposals, invitations for bidding, and contract interpretations. Hiring a construction attorney in Los Angeles also ensures protection against unawarded proposals.
2. Bidding
Let's expand on the term "unawarded proposals." Construction lawyers in Los Angeles play a key role in the process of bidding on, or responding to, a public construction project. Construction lawyers can help you review your bid to confirm it contains all the necessary requirements. They will also review contracts to ensure there are no issues, and to give you their legal opinion if there are any. If you are unsuccessful in obtaining a contract award for a project and there are grounds for protest, a construction lawyer is there to help you prepare, submit, and litigate a bid protest.
3. Ensuring your protection
Whether your project is public, private, federal, beginning, or ending, it can benefit from having a construction lawyer included in the process. If a payment is not received or is not the amount agreed upon, then a construction lawyer can take civil action to recover these payments, as well as to file and defend claims against a payment bond on both public and private projects. Hiring a construction attorney in Los Angeles to assist you with your project ensures your security because they have a keen eye for specifications and breaches. Lawyers who specialize in construction have also been around sites before. They are familiar with the machinery and people, which gives them an insider's perspective that can work to your advantage
4. Staying on track
Are construction projects ever completed on time? With so many variables to control, it can be hard to stick to a tight timeline. Rain, snow, injury, and holds in production can cause projects to be postponed or deadlined by several months to years. Not only does a construction attorney in Los Angeles protect you before and during legal conflict, but they can also help your project stay on track. Construction attorneys are aware of permits, environmental regulations, budget, timelines, guidelines, and building codes. To ensure your building project in Los Angeles runs effectively, efficiently, and safely, make a construction lawyer a part of your team.
If you are considering starting an expansion or renovation, or if you are in the process of one and are having difficulties that you feel are overlooking your rights, then you should get in touch with a construction attorney in Los Angeles. It's the best way to ensure you get the compensation you need to rectify the problems, current and potential future alike, before they become as disruptive, time consuming, and expensive as they potentially could. Don't delay. Call someone today so you can make sure your rights are respected and your projected is completed to the proper standards.