Whatever the reasons are that leads you to take this decision but what is most important right now is, choosing the right divorce attorney. Finding a right divorce attorney in The Woodlands, TX demands some research.
To be honest for a lawyer, your divorce is just another business opportunity. For you, it might be the life-changing decision, but for your lawyer, it is his regular part of the job. So setting up the right expectation is very important for finding the right lawyer. No doubt he understands what you are going through, but he is not your therapist.
And more importantly what is the best thing about this impartial and emotionally detached viewpoint is, it will bring out the best possible solution. So, for finding the best divorce attorney in The Woodlands, TX, we have listed down the four things that you must ensure. Let's have a look at these.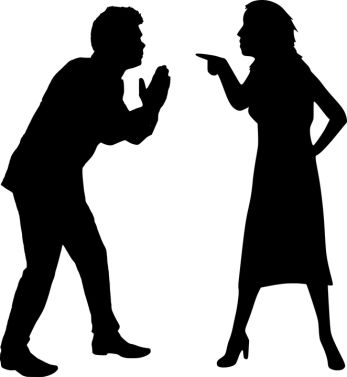 Skills and Specialization
The first thing you need to look in a divorce attorney is, in what legal matters he can help you. Divorce involves property settlement, asset division, child support, spousal support, child custody, and visitation rights. Does your lawyer have the necessary skills to address these aspects?
Choose a lawyer that has experience in dividing assets, calculating child support, and proposing a plan for child custody. Also, the family law varies from state to state. So you have to look for a local lawyer that has knowledge of state's family law.
Experience and Reputation
Experience and reputation of the lawyer ensure the credibility of the lawyer. Your lawyer must possess great negotiation skills, and that comes with experience. There is no substitute for experience. Make sure your lawyer has at least three years of experience and a few complex divorce cases under his belt. Also, an experienced divorce attorney is familiar with court procedures in the area and has good relations in the industry.
The reputation of a lawyer is also very vital. Your lawyer may claim that he is the best, but reviews and testimonials of the previous client are the true assessment of his claims. Check out the online reviews of lawyer and read the testimonials of clients. A well-reputed lawyer has a string of positive reviews. There might be some negative reviews as well, but that does not mean a red flag. However, if something is consistently reported by clients, then it is better to move on to another lawyer.
Cost and Availability  
Hiring the divorce attorney is not easy on the budget. How much your divorce attorney charges? Is he affordable? These are the few questions you need to figure out. Cost of the divorce attorney depends on the experience, reputation, and specialization of the lawyer. Some divorce attorney charges flat-fee and some charges for time spent on the case. If you are working with well reputed and experienced lawyer, there are probable chances that he will charge you per hour. So decide what you are going out of the divorce and then choose your lawyer as per your budget.
Also, make sure your lawyer has sufficient time to focus on your case. Ask how many clients currently he is handling? Ask for the availability of a lawyer and then make the final decision.
Attorney Behavior and Interest
When you interview your divorce attorney in The Woodlands, TX, you will easily find an answer to this. How your divorce attorney is treating you? Is attorney interested in your case? Is attorney treating you with respect? Is he trustworthy?
The behavior of an attorney is extremely important. You must feel comfortable with your attorney. A lot of personal information is to be shared with the attorney. You should be able to explain everything and address your concern without any hesitation to the attorney.
These are the top four things to look in the divorce attorney.
The Takeaway
Divorce is both physically and mentally taxing. During this period, your divorce attorney is the person who takes the responsibility of your case and stands with you in tough moments. Hence, choose the divorce attorney in The Woodlands, TX carefully and address the situation in the most sensible manner.