Truck accidents – be it via 18-wheelers or any commercial truck – need to be handled differently than other motor accidents. Trucks are bigger motor vehicles, often causing severe accidents due to their sheer size. Trucks are also commercial vehicles, especially 18-wheelers. Accidents caused by them require dealing with several parties such as the driver, the driver's employer, the truck manufacturer, the company that hired or owned the truck etc. If the driver is an independent contractor, the case might require different handling. So, it is best to hire an expert lawyer to handle such cases.
Consider these tips to find a competent truck accident lawyer.
Conduct an Online Search
When you want to find a local lawyer, one of the best ways to do so is to conduct a simple online search. For instance, if you want to hire a truck accident lawyer in Dallas, you will need keywords specific to this search. You can use search terms such as Dallas truck accident lawyer or something similar mentioning your location and the requirement.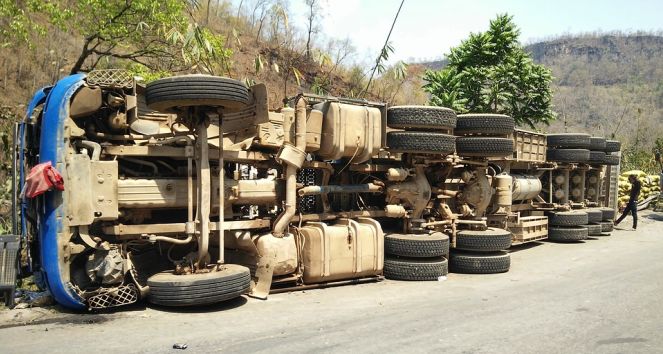 A simple online search can yield names of leading accident attorneys Dallas TX. You can check their online reviews and gather more information about their credentials and professional reputation. Such results may also show up results on personal injury lawyers who handle truck accident cases. There are different types of personal injuries. So, consider such results also when conducting your research.
Check the Website
Once you have identified a few credible truck accident law firms or lawyers in your area, check their websites to know more about them. Learn about the lawyers and their personal experiences in dealing with truck accident cases (if present on their website).
Is the firm reputed? Is the lawyer credible? Do they offer free consultations?
Schedule a Consulting Session
If the lawyer or the law firm offers free consultations, it is a great sign of their credibility. Schedule your session and use this time to discuss your case and see if the lawyer is available to take it. Ensure that you ask about their rates before finalizing your decision to hire them or not.
Most personal injury lawyers work on a contingency basis. It means that they will only charge you a fee if they win compensation for you. Make sure to ask about the percentage of the compensation they will charge you.
Ask them about their approach to the case. Do they think you have a chance of winning a payout? Do they have the resources needed for your case?
Confirm the Nitty-Gritty
There are truck accident lawyers, and then there are expert and experienced truck accident lawyers. You will want to hire the latter to increase your chances of winning the case.
Do not hesitate to ask the lawyers about the resources they use to build their cases. For instance, do they have experts in their roster to provide them help as needed? They might need medical experts to offer their comments on the nature of your injuries. Your lawyer will need to speak with medical experts to gather evidence to support your financial claim. Your lawyer might need an expert who can reconstruct the accident or provide information about the traffic situation as pertaining to your case.
Check the availability of the lawyer for your case. Can the lawyer devote proper time to your case? Will the case given to a junior associate or will it make the lawyer work on the case?? Is the associate capable of handling the case?
A reputable and credible lawyer or law firm will have experts in their roster. They will also be fully equipped to handle your case when you approach them.
Hire the Lawyer
Once you are satisfied on all parameters concerning a lawyer or a law firm; it is best to hire them without delay. When it comes to handling personal injury cases, it is best to hire a lawyer as soon as possible. If not, then you are likely to lose important evidence to support your case from the accident scene. The insurance agents of the negligent party may already show up on your door and attempt to offer you the least amount of payout.