Have you faced discrimination due to age, sex, race, religion, disability, or pregnancy in your workplace? Have you not been paid the minimum wage, denied payment for overtime work, or refused paid vacation, paid sick time off, and family medical leave? Have you had to make do without the legally mandated meal and rest breaks?
Have you had to put up with sexual harassment, retaliation, and unfair demotion? Have you been laid-off or have to deal with wrongful termination? If you have experienced any of these workplace issues, it may be time to get in touch with a Glendale employment lawyer and take a proactive step in protecting your rights as an employee.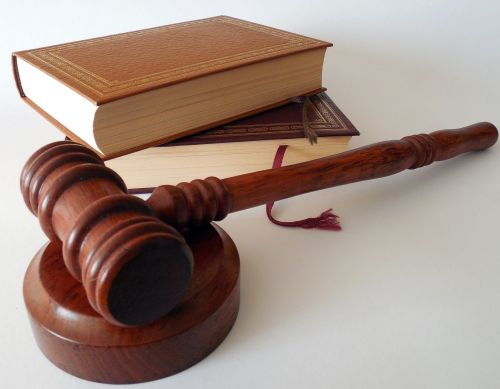 Before contacting the employment lawyer in Glendale, however, here are a few things you should remember:
You must be sure that you have a legal case
While you may have a legitimate grievance against your employer, it has to hold up in court. Undertake some research and make sure that it will. You can even visit a few lawyers who offer a free consultation and get their expert opinion on the matter.
You must be clear about why you are filing the legal case
Are you filing the case because you want your employer to reinstate you in the company? Or because you hope to win a sizable financial settlement? Or for other reasons of justice? Since it could turn out to be a long-drawn battle, and you will need to stand your ground to get justice, you must begin with a strong motive.
You need to have credible evidence for your legal case
To convince the court of the legal legitimacy of your legal case, you need to back it up with credible evidence. Make a point of saving email, messages, and other correspondence with your employer. If possible, record your telephone calls. Maintain a diary record of the employer's actions against you, including time, place, and witnesses. Get statements from the witnesses and any work records that prove your case.
You should find similar cases to get an idea about the likely outcome
There may be people you know or people you can look up who took the legal route to resolve issues similar to yours. Find out what the results were of these cases. You may not necessarily have the same outcome, but it can give you a better understanding of how the legal system works and what you can reasonably expect.
You should find out about legal costs and additional expenses
The employment lawyer in Glendale may take your case on a contingent basis, which means you need to pay them the legal fees only if they win it. You don't have to pay them anything if they lose. However, you will still have to pay for additional expenses, such as filing fees, witness fees, expert fees, travel expenses, and so on. It could add up to a lot altogether, so it is best to have an idea of the amount at the start.
You should research the lawyer and their track record with similar legal cases
Before contacting the employment lawyer in Glendale, take some time to find out how competent and reliable they are. Have they won many similar cases, or have they gone for a settlement each time? The latter may not be a good sign, as it may signify they are more willing to settle than seek justice. You might also want to talk to their past clients about their experience of working with them. Last but not least, you should make a list of questions to ask when you visit their law firm. The employment lawyer in Glendale should be willing to answer these and clarify everything that you do not understand about employment law. They should also be readily accessible in person, on the phone, and via email. You want a lawyer who is ready to believe in you and be with you every step of the way in the case against your employer. They should be willing to take the matter to trial if it is not possible to reach an acceptable settlement and do everything legally possible to uphold your rights as an employee.