So, you live in San Francisco and you've been in an accident wherein you suffered injuries; and the insurance company isn't helping you. What are you supposed to do now? More than likely you know that you're going to need the help of a lawyer to deal with the insurance company. But how do you find a personal injury lawyer in San Francisco?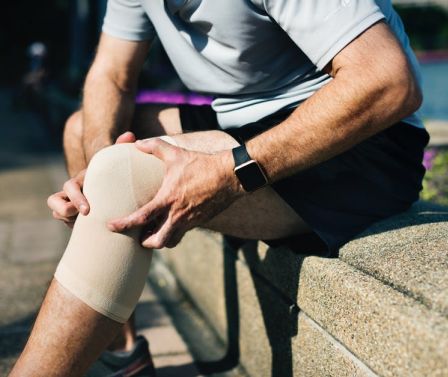 In this post we're going to give you some great tips for finding a personal injury lawyer in San Francisco. It's important that you don't hire the first attorney you come across. Your case is important because it affects your entire life. The tips below will help you find the best attorney for your situation.
Seven Tips for Finding a Personal Injury Lawyer
Anyone can make a professional looking website, so how do you know which lawyer or law firm is qualified to represent you?
1. Experienced in Personal Injury Law
When you're looking for a personal injury lawyer in San Francisco, you should keep in mind that you're putting trust in an attorney to represent and look out for your best interests. Not all San Francisco injury lawyers practice only personal injury, nor do they all have equal experience and qualifications.
2. Do They Focus on a Specific Type of Personal Injury law
Your personal injury lawyer should be experienced and knowledgeable about personal injury law specific to your case. For example, if you suffered injuries after a slip and fall you should seek a lawyer specializing in this area of personal injury law.
3. Their Willingness to Work Around Your Injuries
This is extremely important if you have a serious injury. Your personal injury lawyer in San Francisco should make it easy for you to hire them to represent you. Thus, they should come to your home or the hospital when you need to sign documents or if you have questions. The attorney you hire should want you to focus on getting better.
4. Find out About Their Personal Injury Trial Experience
Most injury cases don't go to trial because they settle beforehand. But you should never count on this happening when you're looking for a personal injury lawyer in San Francisco. When you're researching attorneys make sure you check to see how much trial experience they have. Insurance companies are aware of which lawyers are willing to take a case to trial so hiring one of these lawyers will show them that you mean business.
5. Check Their Credentials
A good personal injury lawyer in San Francisco won't be afraid to tell you why they're qualified to represent you. So, you should never be afraid to ask potential attorneys about their results with other clients, experience, Board Certifications, awards or other credentials. You can also ask them for referrals from other clients. Most law firms have testimonials from prior clients on their website.
6. Be Aware of how They Charge Their Fees
Almost all personal injury lawyers in San Francisco offer a free consultation and don't charge a fee unless they recover money from the insurance company for you. You've probably seen the television commercials, direct mail letters and internet sites that each personal injury firm makes the same offer:
• Free consultation
• No fee if no recovery
If a personal injury lawyer in San Francisco tells you the above, they're not offering you anything out of the norm. It's the same offer every other personal injury lawyer will make. So, don't think you should hire them because they're giving you a special deal.
7. Beware of Ambulance Chasers
There are personal injury lawyers in San Francisco known as ambulance chasers and it is highly improper. In fact, the California bar dispatches investigators to disaster areas to discourage ambulance chasers. This helps them catch lawyers who try to solicit business from accident victims.
Choosing a personal injury lawyer in San Francisco isn't a decision you should take lightly. But, if you follow the advice that we've shared in this post, you have an excellent chance of finding the right attorney for your situation. Not all accidents are the same and neither is everyone's situation. Just make sure you find a lawyer experienced and qualified to represent your specific needs.