If you get sick or injured on the job; you may be entitled to receiving compensation from your employer based on your specific circumstance. When the nature of the injury or illness is serious, it is best to hire an experienced attorney to handle your case.
Here's why it is important to hire a workers' compensation lawyer.
Local Laws
Workers' compensation lawyers are well-versed with their local laws concerning work-related injury cases. Laws related to workplace injuries and compensation can differ from state to state. So, it is important to hire a lawyer who has experience in dealing with cases similar to your own within your local area.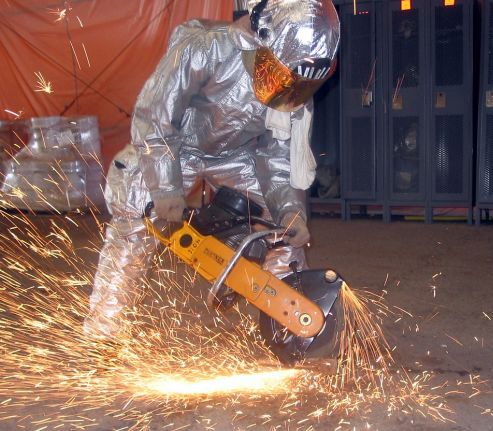 For instance, in Chicago workmans comp lawyers may be aplenty. But only those with expert knowledge of local laws can help you properly. You may want to handle the case by yourself. But with so many benefits to including in the compensation, it can be impossible for laypersons to negotiate and fight the case on their own. Medical care, permanent and temporary disability benefits, and others; there is a lot of work involved in workplace injury cases. All this work needs to be done as per local laws.
The Right Compensation Amount
The compensation amount needs to be calculated by considering many factors. Your employer may want to simply offer you an amount to placate you or to end the matter. But this amount may not be fair compensation for you. Without legal representation, you may not be able to arrive at a number to offer your employer. The compensation amount shouldn't be exaggerated nor should you downplay it.
A workers' compensation lawyer can calculate it properly by considering your present and future circumstances. Your current medical bills are important and must be included in the compensation. But you also need to account for future medical expenses related to the injury or the illness. The compensation will also include temporary or permanent loss of income due to your injuries. In case of wrongful death; the family of the deceased is entitled to compensation.
Such calculations require a lot of work and expert knowledge. Hiring workers' compensation can help you in this regard.
Negotiations
If you decide to go without representation, you will need to negotiate with your employer and the company's representatives. Negotiations for compensation can take an ugly turn if the amount involved is significant. The insurers will also try to bully you into accepting the least amount of compensation and end the matter.
But you need not fear these people with legal representation by your side. Your lawyer will deal with the employer and the lawyers representing the company. Experienced lawyers are also not intimidated by insurers.
The Legal Work
Compensation cases can drag for quite some time if the amount is large or if the employer refuses to pay it. In such cases, you will need to file the case in court or forgo your claim.
Hiring a lawyer will give your case a fighting chance. Your lawyer will ensure that you get the amount you deserve based on your injuries. Your lawyer will gather evidence, hire expert witnesses, and solidify your case. Your lawyer will draft arguments and statements to increase your chances of winning the case.
Your lawyer will also guide you through this entire process about the legal aspects of the case. It can get overwhelming to go against entities with more money and power than you. They can try and intimidate you with their financial prowess. But when you hire a lawyer, you will not be alone when fighting your case.
Focused Approach
When you hire a workers compensation lawyer, you can focus on your healing and your lawyer can focus on your case. It can be extremely difficult to negotiate and fight the legal battle when you also have to deal with your injuries or illness. Your family may also be suffering due to your anguish and loss of income. So, while your lawyer handles every aspect of your case, you can concentrate on getting healed. Such a focused and dedicated approach is only possible with relevant legal representation by your side – in this case, a workers' compensation lawyer.