Search engine optimization (SEO) is the need for all businesses today irrespective of industry and category. Without a good SEO strategy, your prospective clients cannot find you via organic searches. If they can't find you then it means they are not likely to come to you for your services.
So, in this day and age, even lawyers need to invest in SEO. One cannot only depend on word-of-mouth or referrals these days. SEO for lawyer can help your business website rank higher in search engines and offer you greater visibility over your competitors.
Consider these five reasons why lawyers should invest in SEO.
Targeted Traffic
Targeted traffic is one that is relevant to your business. It is no use if more people see your digital advertisements but don't really need your service. Even if they visit your website out of curiosity, such traffic is not likely to convert into business.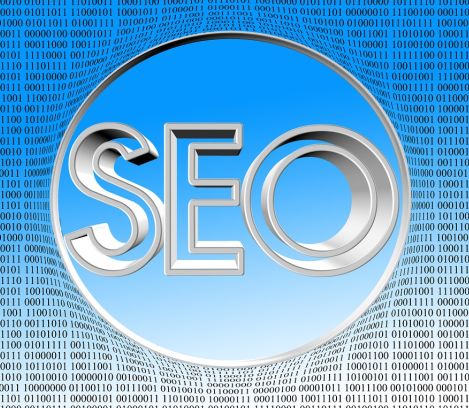 SEO for lawyer will mean your website is optimized for specific keywords that directly relate to your business. When someone searches using those keywords, your website will appear on the search engine result pages (SERPs). The better your SEO strategy; the higher your ranking will be for one or more keywords specific to your firm's focus.
Increased Conversions
Targeted traffic increases the possibility of increased conversions. When prospective clients reach out to you via organic means, you can focus on face-to-face consultations with them and try to convert them into your paying clients. These prospective clients will be those who actually require your services. Otherwise, they wouldn't have searched for services in your legal category in the first place.
SEO helps clients come to you without you wasting any time on marketing your business. You can utilize this time into converting prospective clients into your paying clients and increase your business.
Heightened Credibility
Higher ranking on leading search engines is a surefire way to strengthen the credibility of your business. People truly rely on popular search engines and if you land at the top of their first page then this can be truly excellent for your law firm. It will help you bolster your law business.
Those who are looking for a specific service online tend to give a lot of weight to the first few search results on any search engine. Higher rankings help businesses present themselves as the leading company in their service category. So, if you are a personal injury lawyer then a higher search ranking can help you enhance the credibility of your business. Higher-ranked websites are considered more reliable and professional. So, you can definitely utilize it for your law firm.
An Edge over Competitors
Almost all businesses are utilizing the power of SEO. If you skip out on it then you are essentially losing an edge over your competitors. In today's world, if your website doesn't show up on the first page of a search result then you are likely to lose out on business. People searching for specific services are not likely to look beyond the first result page.
If your direct competitors are not investing in SEO, you automatically gain an edge over them. SEO is not replaceable even if you invest in other types of marketing strategies or advertisements. SEO helps you by bringing only those to your website who are actually in need of your services. So, if you are a trial attorney then those looking for may find you via organic online searches. Any lawyer, thus, not investing in SEO will lose out on genuine business.
Cost-Effective Investment
SEO is a really cost-effective investment. By investing just a little bit of money, you can expect tremendous results in terms of increased website traffic and improve your prospects of converting the visitors into your paying clients.
SEO can help your law firm beat the competition in terms of more visibility, more paying clients, and ultimately more business. You can expect a robust ROI from a dedicated SEO strategy. You can hire a professional SEO company to take over the task while you focus on your business. You can choose SEO packages as per your budget and enjoy its many benefits in a cost-effective manner.