Property damage can happen to anyone at any time. Your homeowner's insurance is meant to relieve you of financial stress after your home is damaged, but if your claim settlement offer is much less than you need, or if it's denied, it will leave you frustrated. Therefore, you should appoint a property damage lawyer to deal with your insurance company.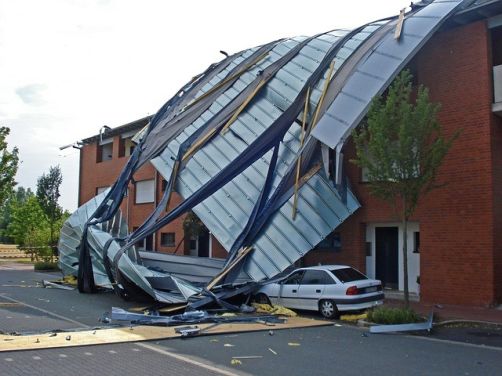 Disputes between home insurers and consumers over claim payments happen for many reasons—from debates over the real cost to repair the damages to fine print in a policy.  If you're not getting what you expected, you don't have to just give in. Below, we'll look at why you should appoint a property damage lawyer to deal with your insurance company.
If you're thinking about taking care of your property damage yourself, you'll want to learn as much as you can. However, you may find that it's too complex to handle on your own. Thus, you should consider appointing a property damage lawyer to deal with your insurance company. Below, we'll look at why.
What a Property Damage Lawyer can do for you
Expert Opinion: A property damage lawyer will give you a free consultation, and there's no hidden charges or fees. They'll ask you some questions (they may also ask for specific information), but then let you know before your meeting. After they have enough information, they'll give you their professional opinion on how strong your position against the insurance company is.
Options: Your property damage lawyer will give you an explanation of your options. If they don't think you have a successful claim, they'll tell you why and give you suggestions about what you should do.
Analyze Insurance Policy: Property damage lawyers are also knowledgeable about insurance jargon in a policy. They know what the terms mean. He or she will review your homeowner's insurance policy to see if you're covered for the damage, and what your dollar limits are for the coverage.  This is important because knowing what you're entitled to will give you an upper hand about your damage dispute.
Property Damage Assessment: You need to analyze the extent of the damage done to your property, such as fixtures, buildings, machines, furnishings, and personal items. A property damage lawyer is highly experienced with this, and they have the means and connections to get it done accurately.  This includes an evaluation of your cash value and repair costs.
Insurance form Completion: Your legal counsel can help you complete your insurance forms properly. Filling out a form wrong can dramatically slow down an already slow process. You must also make sure what you claim is truthful. This doesn't mean you're untruthful; it's just that the wording is sometimes tricky for a lay person. They don't make insurance policies easy to understand for a reason—but a property damage lawyer can help.
Expert Guidance: When you appoint a property damage lawyer to deal with your insurance company he or she will help you make correct decisions during the process. You'll have choices and important decisions to make along the way, and your attorney will make sure you're informed so you make the right decision based on your circumstance.
Settlement Advice: Negotiation is often a property damage lawyer's best skill set – besides their knowledge of the law. If the insurance company makes you an offer, your lawyer will know if it's a fair and reasonable price, or if the insurance company is trying to take advantage of you.
An insurance adjuster doesn't work for you, the policyholder. An insurance adjuster's job is to make money for the insurance company. One way they increase revenue is by limiting payouts on claims. A lot of legal talk and difficult contract language is how they do this.  A property damage lawyer is the perfect person to help you make you don't lose your settlement.
Dealing with an insurance company is complicated, time consuming and stressful, as you can see from the information above. Even with a property damage lawyer, insurance companies can be feel intimidating to deal with. But you can take comfort in knowing you don't have to do it alone when you appoint a property damage lawyer to deal with your insurance claim.