As far as reputable careers go, personal injury attorneys rank right up there with car salesmen. Both careers inspire an imaginative representation of a creepy guy in a suit who won't take no for answer provide a service that many people need from time to time. Perhaps the imagery comes from the old school idea that personal injury attorneys are nothing more than ambulance chasers; a group of men who hang out at the hospital waiting for their next big pay day to arrive in the form of an injured car accident victim.
Although it is true that a personal injury attorney represents the people who have a rightful injury claim – be that from a car accident, a workplace injury or a fall in the neighbor's yard – state regulations work hard to suppress the ambulance chaser mentality. Therefore it is the injured party who must seek the services of an attorney to handle their personal injury case. Of course, not all personal injury attorneys are created equally, so how does a person find the best personal injury attorney for their case?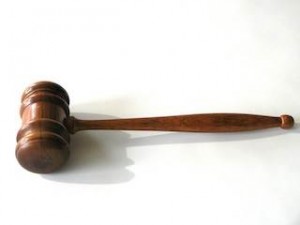 Look at specializations
Most attorneys will specialize in just one or two types of law, so for an injury claim it is important to find an attorney that specializes in personal injury law. A good personal injury attorney will have a clear understanding of the laws surrounding injury cases, and this makes them better able to guide a claimant through the legal process.
Get Referrals

This is an important step to finding the right personal injury attorney. Friends, family or acquaintances might know of a capable injury attorney. Of course take all recommendations with a grain of salt. It is important to do some personal research on any attorneys that are recommended.
Look into Settlement Records

It is important to know that a personal injury attorney has the ability to get the case settled or to take it to judgment. Be aware of how much courtroom experience each lawyer has before making a decision. Although many personal injury cases are settled out of court, claimants need to know that their chosen attorney can handle himself in the courtroom if it comes to that.
Interview, Interview, Interview

Claimants shouldn't just settle on the word of a friend or the recommendation of an insurance company when choosing a personal injury attorney. They must be prepared to collect the names of a few reputable attorneys and schedule a meeting with each one. The claimant is responsible for ensuring each attorney has the ability to handle his particular case.
In the end, claimants must remember that they could be spending a significant amount of time trying to resolve their injury claim. Ultimately this means claimants need to chose a personal injury attorney that they can build and maintain a working relationship with. A reputable attorney will spend a great deal of time explaining how the legal and settlement process works for each personal injury case. By doing this, an attorney can help to establish a good working relationship with the claimant. In fact, the best personal injury attorneys will offer the following to advice to their clients.
Not all personal injury cases need to file a lawsuit. In many cases a personal injury attorney can work with the insurance company to get the information that is needed to settle the matter without pursuing any legal filings.
A good personal injury attorney will offer a detailed explanation of the fee schedule for his services. When it comes to a personal injury case most lawyers do not seek any payment until the case has been settled. This is referred to as the contingency fee. Basically the attorney will earn a percentage of final settlement for his fee.
The contingency fee is amount the personal injury attorney receives for his services, but it does not include any other expenses that the lawsuit may have incurred. These expenses can include use of a legal assistant.
A personal injury attorney will work as a part of a specialized legal team to reach the best settlement for any injury claim. Don't be tricked by bold advertisements and extravagant claims. It is important to find a personal injury attorney that makes the client his biggest priority.